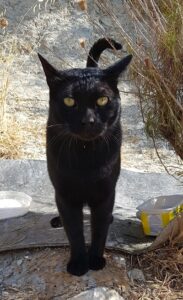 Added: 2 September 2023
High Priority
View all pets to adopt
Laurel
Needs a forever home
---
About Laurel
DOB:  12/18
Handsome black cat Laurel is in danger where he is at the bottom of my road.  I have been feeding him for years, he relies solely on me to live here in the mountains.  Sadly his best friend Hardy disappeared recently and I fear something bad happened to him as he was always waiting for me. I don't want the same fate for Laurel so need a home for him Urgently.  He is a little shy until he trusts you so a quiet home with no kids, another gentle kitty would be ideal for him to bond with.  He deserves so much love and security.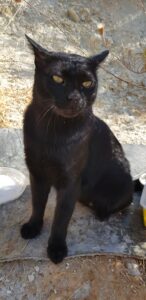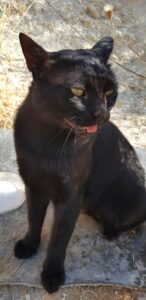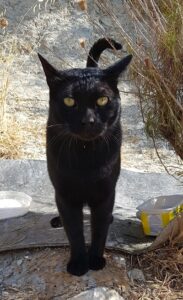 First time adopting with us?
Welcome! You'll need to fill out an Adoption Form and be approved before you can adopt
Adopted with us already?
Great! We appreciate your continued help. Please let us know you have an interest in adopting