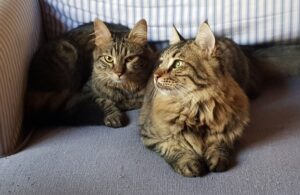 Added: 7 November 2022
High Priority
View all pets to adopt
Albany and Cashew
Needs a forever home
Dog Friendly
Cat Friendly
Kid Friendly
---
About Albany and Cashew
Albany DOB: 04/22
Cashew DOB: 2021
Albany is a very cheeky playful girl but she loves to snuggle up with Cashew and they like to groom each other.  Albany will be shy to start as needs to trust you, so lots of one to one and she will soon love the cuddles!
Cashew will bond quite quickly but is nervous of strangers and takes him few days to trust and bond.  He is such a cuddly, intelligent, loving boy.  When he was brought to us he had been hit by a car and could not use his back legs or tail.  All tests done showed no damage and to await recovery.  Within a month he was walking as if nothing had happened, just bruised nerves!!  So because of his lack of knowing dangers but also would like to go outside we will only allow adoption to be in a home with a cat proof garden so have safe outside access.
Would eventually be ok with kids but better older kids so a more quiet home so they settle quicker.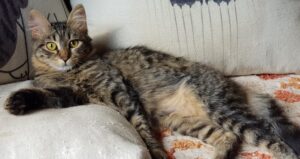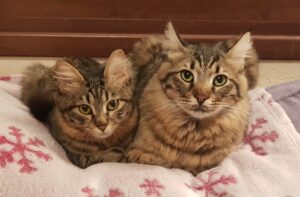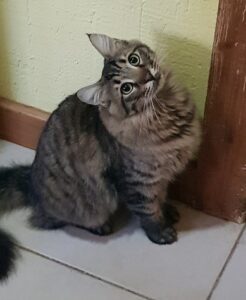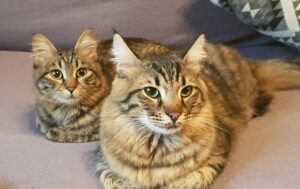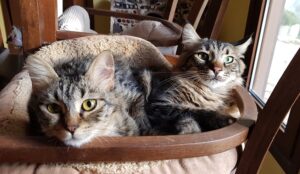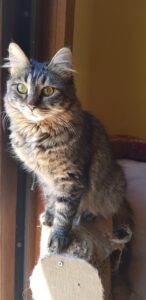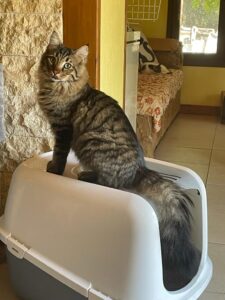 First time adopting with us?
Welcome! You'll need to fill out an Adoption Form and be approved before you can adopt
Adopted with us already?
Great! We appreciate your continued help. Please let us know you have an interest in adopting