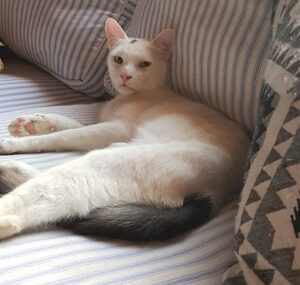 View all pets to adopt
Rodon
Needs a forever home
---
About Rodon
DOB: 07/21
Very soppy, loving, playful cheeky boy.  He is pure white except spot on his head and his tail.  He has one blue eye and one yellow eye.  Very handsome!
He was brought to me with a broken leg, probably hit by car.  His leg has been fixed and in few weeks the metal plate will need to be removed so he can't fly until September.
He is a bit unpredictable around other cats so better to home alone.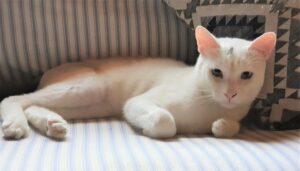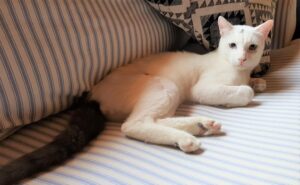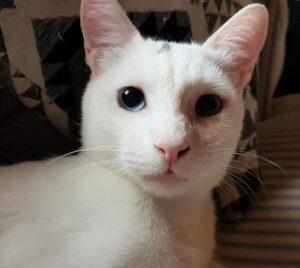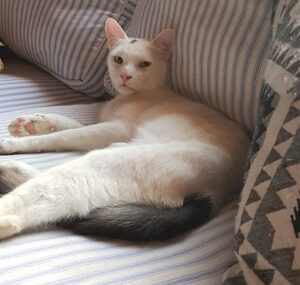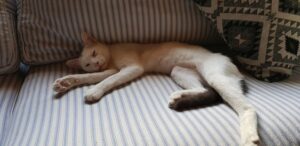 First time adopting with us?
Welcome! You'll need to fill out an Adoption Form and be approved before you can adopt
Adopted with us already?
Great! We appreciate your continued help. Please let us know you have an interest in adopting