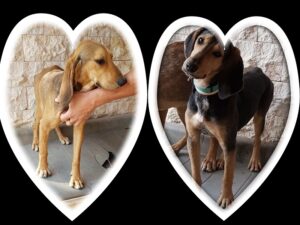 Added: 25 November 2021
High Priority
View all pets to adopt
LUIGI AND LORENZO
Needs a forever home
---
About LUIGI AND LORENZO
DOB: 01/20
Greek Hound Cross.
MINIMUM ADOPTION FEE 550 POUNDS EACH
Both such sweet, adorable, friendly, loving dogs.  We think brothers.  Luigi (golden), Lorenzo (black/brown).  Both appeared outside our home in same week.  Were very scared but managed to catch them and within 24 hours were no longer scared and just wanted lots of loving!!  Submissive, non aggressive.  Will need lots of gentle socialising as they will be afraid of everything new.  We feel they have been kept in cages for a long time, as the hunters in Cyprus keep their dogs this way all year, no interaction, no love, just wet, cold cage and barely getting fed couple times a day :-(.   Not tested with cats.
Need a secure home and garden.
Would like to home together but would consider separately.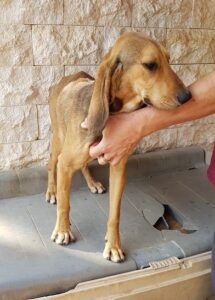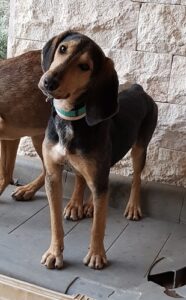 First time adopting with us?
Welcome! You'll need to fill out an Adoption Form and be approved before you can adopt
Adopted with us already?
Great! We appreciate your continued help. Please let us know you have an interest in adopting