Added: 24 July 2019
High Priority
View all pets to adopt
Jeeves
Needs a forever home
Dog Friendly
Cat Friendly
Kid Friendly
---
About Jeeves
DOB: 2018
Very affectionate, sociable boy.  He loves lots of cuddles!!  He was saved from the streets because he had a bad ear infection.  This is all clear now but due to previous scratching before rescued he damaged his ear so it is permanently a bit down.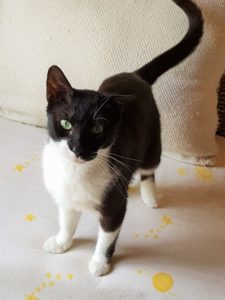 First time adopting with us?
Welcome! You'll need to fill out an Adoption Form and be approved before you can adopt
Adopted with us already?
Great! We appreciate your continued help. Please let us know you have an interest in adopting