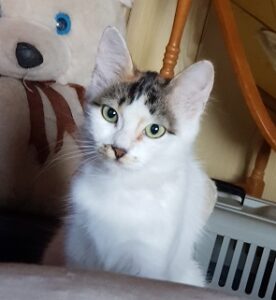 Added: 13 September 2023
High Priority
View all pets to adopt
Fie
Needs a forever home
---
About Fie
DOB: 09/22
Very sweet, affectionate girl, little shy, so a quiet home with lots of cuddles.  She was living in my village and one day villager called me as found her injured;  large open wound on her neck and she couldn't walk.  We don't know what had happened to her but after lots of tests with no diagnosis and antibiotics she has recovered and can walk although a little wobbly when she runs.  Due to this she needs to be a permanent indoor cat.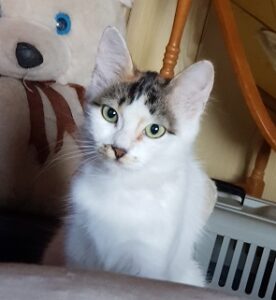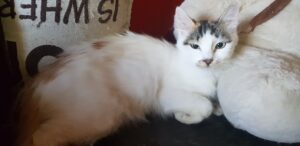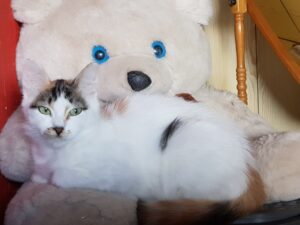 First time adopting with us?
Welcome! You'll need to fill out an Adoption Form and be approved before you can adopt
Adopted with us already?
Great! We appreciate your continued help. Please let us know you have an interest in adopting