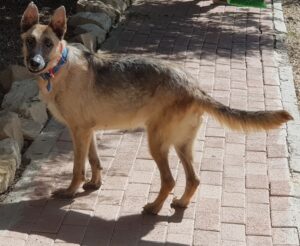 Added: 11 July 2021
High Priority
View all pets to adopt
DEMI
Needs a forever home
Dog Friendly
Cat Friendly
Kid Friendly
---
About DEMI
https://youtu.be/E86wKl5DeLwDOB:  01/2020
MINIMUM ADOPTION FEE 520 POUNDS
Very loyal, loving, friendly, gentle German Shepherd.  She is brilliant with other dogs. Sensitive and submissive.
She does have Leishmania which she is being treated for.  She shows no signs of illness as Leishmania is pretty silent and can not show signs until too late for treatment but we test all our dogs on arrival.  This is not contagious to other dogs as it is caused by the bite of a sandfly we only have in the Mediterranean.  For treatment it is tablets once a day with her food, which this medication is cheap, and every 6 months a blood test.  For more info please email us.  We have homed many dogs to UK owners with this disease and all doing well.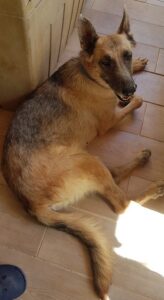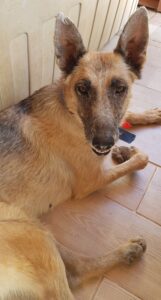 First time adopting with us?
Welcome! You'll need to fill out an Adoption Form and be approved before you can adopt
Adopted with us already?
Great! We appreciate your continued help. Please let us know you have an interest in adopting