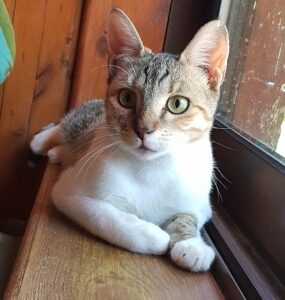 Added: 5 September 2020
High Priority
View all pets to adopt
Sissy
Needs a forever home
---
About Sissy
DOB:  11/19
Tortoiseshell.
Little Sissy is very affectionate once she is settled in her home.  When first arriving she is like a wild cat, lashes out, spits and you have to be fast not to get scratched but a week later she realises you are not going to hurt her and she gets her food from you she starts looking for affection and in no time will give head butts.  She is also a chatty kitty.  So you have to be prepared to help her settle into her new home, have patience and understanding and lots of love to give as she will reward you with lots of love and loyality in return.  A home without other cats preferred purely because she does not mingle with them and if they get too close she panicks and lashes out at them, she don't go looking to attack them though.  An experienced kitty home is needed for this lovely girl after her bad start in life of being alone on the streets until a kind lady picked her up and took her home (considering how scared she gets the lady was able to take her easily!).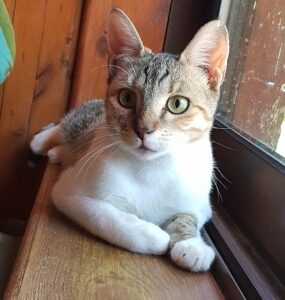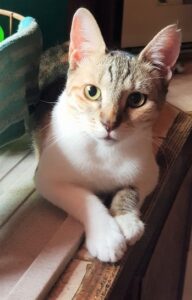 First time adopting with us?
Welcome! You'll need to fill out an Adoption Form and be approved before you can adopt
Adopted with us already?
Great! We appreciate your continued help. Please let us know you have an interest in adopting