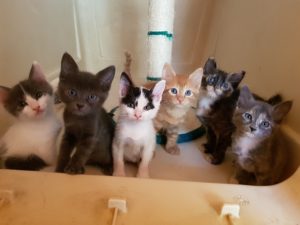 View all pets to adopt
Kittens Need Homes
Needs a forever home
Dog Friendly
Cat Friendly
Kid Friendly
---
About Kittens Need Homes
Mum was saved from the streets because she only had 20% eye sight and was pregnant – she wouldn't stand a chance.  She is such a dear, chatty girl.  She had damaged eyes due to a previous infection when she was a kitten that was never treated.  She gave birth to 7 kittens but sadly one was undeveloped so died still born.  The other 6 are doing well, 3 boys and 3 girls.  Two girls and one boy have already been reserved homes in the UK, leaving 3 kittens still in need of a forever home in the UK.  They will be ready to fly when they are 15 weeks of age, approx. end of September.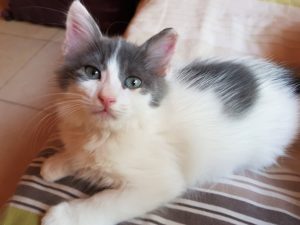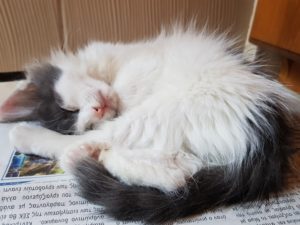 First time adopting with us?
Welcome! You'll need to fill out an Adoption Form and be approved before you can adopt
Adopted with us already?
Great! We appreciate your continued help. Please let us know you have an interest in adopting