Added: 6 July 2019
High Priority
View all pets to adopt
Maggie
Needs a forever home
---
About Maggie
DOB: 2008 German Spitz
Very affectionate, friendly and playful girl.  Very sociable and loyal.  She would go anywhere with you.  Great in the car.  Older kids only as don't like being pulled about. Please note we feel she is only about 8-9 years old as she is far too playful. She was found by another person on the streets and for some reason they estimated her as older hence her DOB being 2008.
MINIMUM ADOPTION FEE 300 POUNDS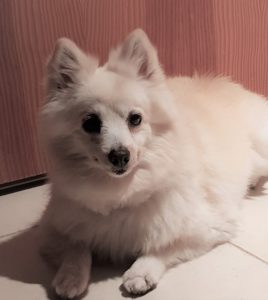 First time adopting with us?
Welcome! You'll need to fill out an Adoption Form and be approved before you can adopt
Adopted with us already?
Great! We appreciate your continued help. Please let us know you have an interest in adopting