Added: 4 June 2019
High Priority
View all pets to adopt
LUX
Needs a forever home
---
About LUX
DOB: 2018
This sweet little Cyprus Poodle Terrier has been on the streets alone and scared since a puppy.  Still only a baby and now in our care after it took 2 months to catch her.  Because of this she has had no human contact until she came to us 2 months ago.  We have many rescued cats and dogs at our home which means we don't have enough dedicated time to give her to help her trust humans again.  This means she will never get the home she deserves and needs unless someone is prepared to adopt her and devote their time, love and patience for them to gain a loyal friend and companion. This means a home with someone home all the time.  Prefer a home with another little dog as she will learn from the other dog, she also gets on well with other dogs and likes to play with dogs her own size.  She needs a VERY SECURE home as if she escaped it would be near impossible to catch her, at least until totally settled in her new home.  Home without kids, preferably person alone or couple who both want to dedicate their love and lives to this sweet little girl.  Behaviourist experience needed.
MINIMUM ADOPTION FEE 300 POUNDS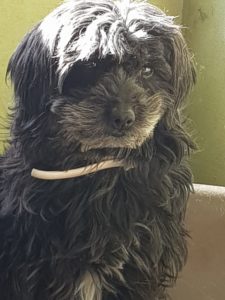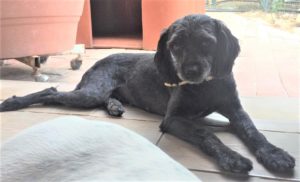 First time adopting with us?
Welcome! You'll need to fill out an Adoption Form and be approved before you can adopt
Adopted with us already?
Great! We appreciate your continued help. Please let us know you have an interest in adopting