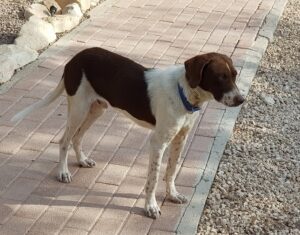 Added: 15 November 2021
High Priority
View all pets to adopt
HERSHEY
Needs a forever home
---
About HERSHEY
DOB:  10/20
Pointer.  Very shy as obviously been kept in a cage all his life until we found him and saved him.  First couple weeks he would not let us approach him by backing off, but he is submissive and we could cuddle and stroke.  Now 2 weeks on and he comes all the time for cuddles.  If ignored he gives a little yap and then a huge smile when he approach him for a cuddle!  He is absolutely adorable. He would be fine with older kids but a quiet home with lots of one to one attention with someone home a lot.  He would need lots of gradual socialising and he get on well with other dogs.  Not tested with cats.
MINIMUM ADOPTION FEE 520 POUNDS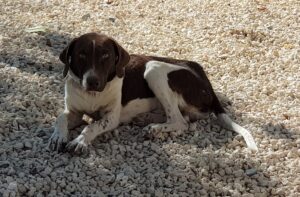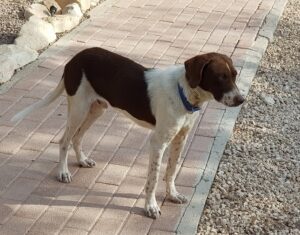 First time adopting with us?
Welcome! You'll need to fill out an Adoption Form and be approved before you can adopt
Adopted with us already?
Great! We appreciate your continued help. Please let us know you have an interest in adopting