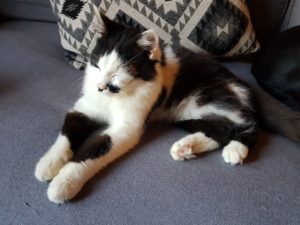 View all pets to adopt
DibDab
Needs a forever home
Dog Friendly
Cat Friendly
Kid Friendly
---
About DibDab
DOB:  04/19
Very affectionate, lap cat!  So gentle and sweet and just needs lots of cuddles and love!  Great family pet
One of his eyes has bad scarring on it and was causing pain so the vet decided to remove it so he only has one eye now.  This was caused from a previous infection when he was tiny that was not treated, sadly before we found him.  Due to only having one eye restricting his eye sight he needs to be a permanent indoor cat.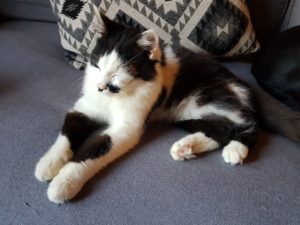 First time adopting with us?
Welcome! You'll need to fill out an Adoption Form and be approved before you can adopt
Adopted with us already?
Great! We appreciate your continued help. Please let us know you have an interest in adopting