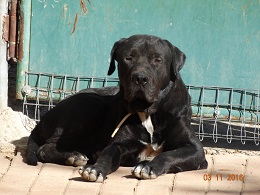 View all pets to adopt
Big Mac (Biggee)
Needs a forever home
---
About Big Mac (Biggee)
DOB:  2013.  Rottweiller x.  This boy was found abandoned and starving on a motorway.  Absolutely terrified he wouldn't move.  We had to carry him to the car and for a week he wouldn't even unbury his head bless him.  After a week he started coming out of his shell and now 4 months on he is a happy, loving, playful boy.  We feel he was kept in a cage from a puppy as his back legs had no muscle mass at all and he struggled to walk.  Now absolutely fine.  He needs a home with someone fully experienced in big, heavy and very timid dogs.  Everything is new to him, so he needs lots of socialising, love and security.  In return he will be your loyal friend for the rest of his life.  He gets on well with female dogs only.  He is like a big pup, such a sweetie! Young children would scare him so adults only.
MINIMUM ADOPTION FEE 350 POUNDS.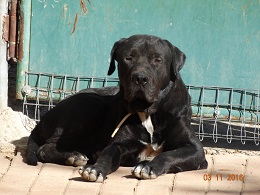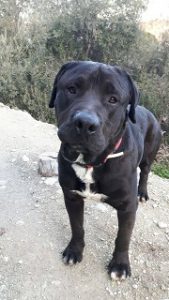 First time adopting with us?
Welcome! You'll need to fill out an Adoption Form and be approved before you can adopt
Adopted with us already?
Great! We appreciate your continued help. Please let us know you have an interest in adopting