Added: 11 October 2020
High Priority
View all pets to adopt
Babysham
Needs a forever home
Dog Friendly
Cat Friendly
Kid Friendly
---
About Babysham
DOB:  approximate age 2-5
The most affectionate cat anyone would want!! She will snuggle you all day!!  She so deserves a home where she can get this as living in our home full of other rescues she don't get the time and cuddles she needs and deserves.
Babysham was saved from a home where the lady passed away leaving many cats and dogs homeless.  She is on special kidney diet and supplement because she has kidney damage.  When she came to us she was not in a good condition but having her just several weeks and her fur is so soft and fluffy now, she has gained weight and is full of health. You wouldn't think she had kidney damage (stage 2).
She is such an affectionate, lap cat that deserves a quiet, loving home to get all the attention she needs and deserves.  She could live many years on the right diet and supplement.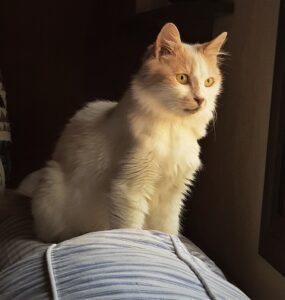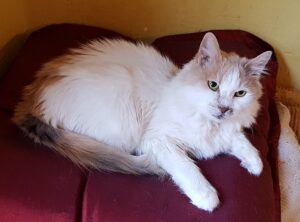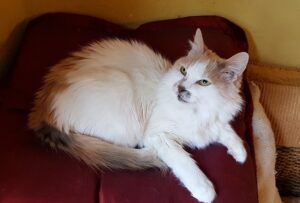 First time adopting with us?
Welcome! You'll need to fill out an Adoption Form and be approved before you can adopt
Adopted with us already?
Great! We appreciate your continued help. Please let us know you have an interest in adopting